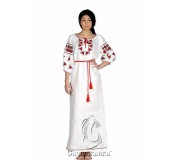 Wedding Attire
Elegance and Style
For the Bride
Every bride dreams of looking sophisticated and flawless on her wedding day. The choice of dress depends on the personal taste and style of the young woman. One popular option is the princess silhouette, which emphasizes femininity and elegance. Another option is a narrow figure-hugging dress that highlights the bride's curves and showcases her delicacy. In addition to the dress, it is also important to choose a good veil, a wedding headpiece, and exquisite accessories.
For the Groom
The groom's attire should also be chosen considering his style and personal taste. Traditionally, he chooses a classic suit in black, gray, or dark blue. However, modern trends offer more opportunities for experimentation - the groom can choose a suit with a non-standard color or an exquisite embroidery. The suit is also accompanied by a shirt, a tie or a bowtie, and a corresponding accessory - cufflinks or pocket squares.
Comfort and Practicality
For the Guests
The attire for wedding guests should be comfortable and festive at the same time. Often, it is worth considering the theme of the wedding and adhering to a certain dress code. For example, for a black and white themed wedding, guests choose clothing in appropriate colors, and for themed weddings, you can choose an outfit that reflects a specific theme. The main thing is to be comfortable and feel good in the chosen attire.
For Children
At a wedding, it is also important to take care of the appearance of the little guests. Children's clothing should be comfortable and practical, as well as correspond to the overall style of the wedding. Often, wedding dresses are chosen for girls and formal suits for boys. However, the comfort and safety of the child are the main priorities, so it is worth choosing clothing that does not restrict movement and does not cause discomfort.