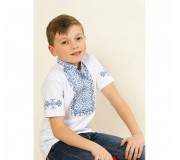 T-shirts: comfort and style
Choice of color and design
T-shirts are an essential part of a wardrobe that provides comfort and expressiveness in clothing. They are available in a wide range of colors that will satisfy even the most demanding customers. You can choose a T-shirt in classic colors such as black, white, or gray, or play with the color palette and choose a brighter option that will add liveliness to your personal style.
Variety of styles
T-shirts are available in different styles so that you can find the one that suits you best. From simple classic cuts to original models with dropped shoulders or oversized cuts. Being stylish and comfortable at the same time has never been easier!
High-quality materials
T-shirts are made from specially selected materials that ensure the shirt is pleasant and soft to wear. They are lightweight and breathable, allowing the skin to breathe freely, making them perfect for warm days. Many T-shirts also have additional moisture-wicking technology, which helps you feel comfortable even during physical activities.