All about product
Specification
Reviews
1
Questions
0
Care
Product Code:
Білосвіт святковий
Specifications:
(See all)
Embroidery technique
Сross-stitch
Men's Embroidered Shirt White on White Bilosvit made of linen
Connection with national heritage
This men's embroidered shirt is a true masterpiece of handicraft art, embodied in the classic Ukrainian style. It is permeated with the spirit of national heritage and symbolism, revealing the richness of Ukrainian culture.
Use of natural materials
This shirt is made of high-quality linen, which gives it a special lightness and comfort when worn. Linen is a natural material that allows the skin to breathe and regulates temperature, providing comfort throughout the day.
Cleanliness and sophistication of design
The white embroidery on a white background creates an impression of lightness and delicacy. It radiates an atmosphere of purity and harmony, adding elegance and refinement to the image of a man. Each element of the embroidery is carefully crafted, adding uniqueness and exclusivity to the product.
Style and versatility
This shirt will be an excellent choice for both formal events and everyday use. It will emphasize your individuality and style, giving the image uniqueness and special charm. Thanks to its versatile design, the shirt can be combined with different types of trousers and complemented with accessories according to your preference.
Embroidery
Embroidery technique
Сross-stitch
Вишиванка з перфорацією, не парить і не харить. Сайт зручний. Рекомендую
No questions about this product, be the first and ask your question.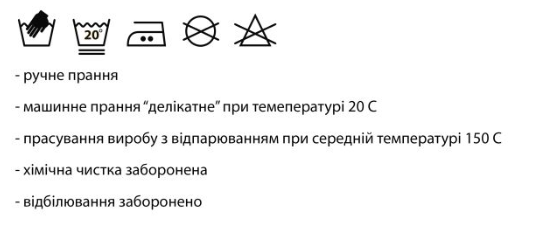 Payment
- Готівкою у місті Кропивницький
- Накладений платіж
- Оплата online (Visa/MasterCard)
- Оплата LIQPAY